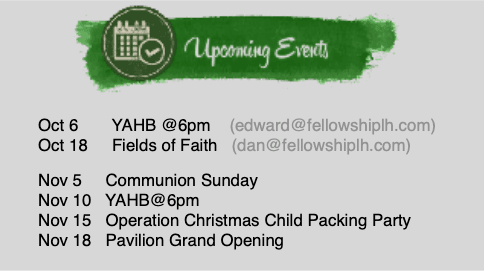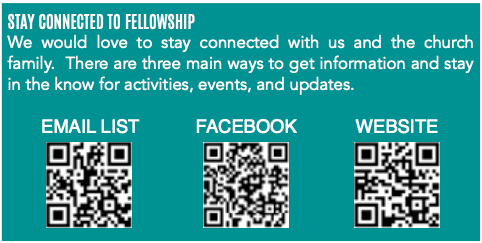 ~***~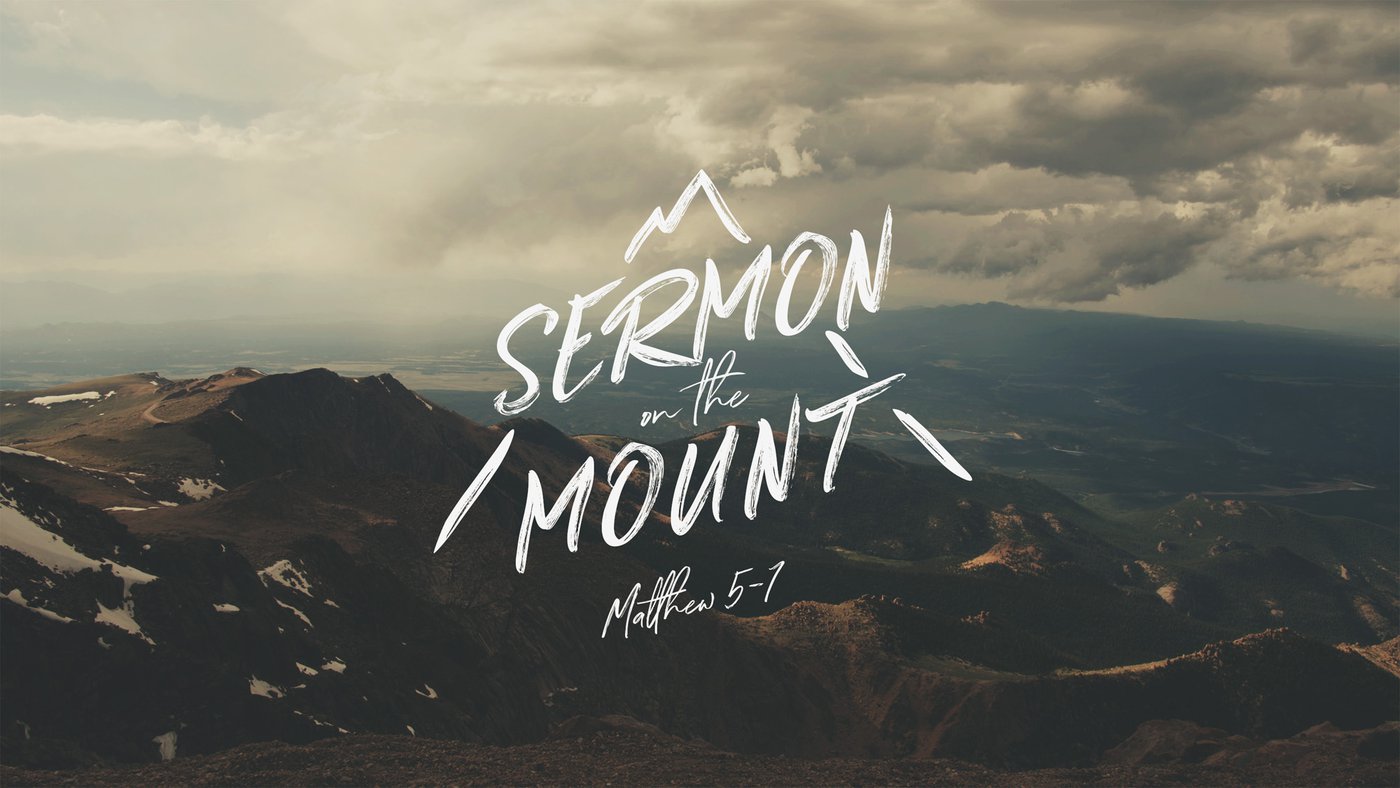 SUNDAY MORNING CLASSES
We have different Bible studies that take place during the middle hour (9:45-10:45 am) on Sunday mornings. Listed below are the current studies and locations. We'd love for you to join us!
Adult Study in Genesis Room 3 in the staff wing
Adult Study in 1 Corinthians Worship Center
Women's Study Room 1 in the staff wing
Elementary Sunday School Room 1 in the staff wing
Student Ministry Sunday School Room 212 Upstairs
Evangelism Room 213
~***~
WEDNESDAY NIGHTS @ FELLOWSHIP
We invite you to join us this coming Wednesday night if you haven't had an opportunity to jump in.
Dinner - 5pm for everyone!
KidZone - 6pm for kids grades K-5th (kids@fellowshiplh.com)
SMASH - 6pm for students grades 6-8th (dan@fellowshiplh.com)
Women's Study - 6pm in Room 3 / Ephesians (women@fellowshiplh.com)
Co-Ed Study - 6pm in Room 212 / "Pilgrim's Progress" (tim@fellowshiplh.com)
~***~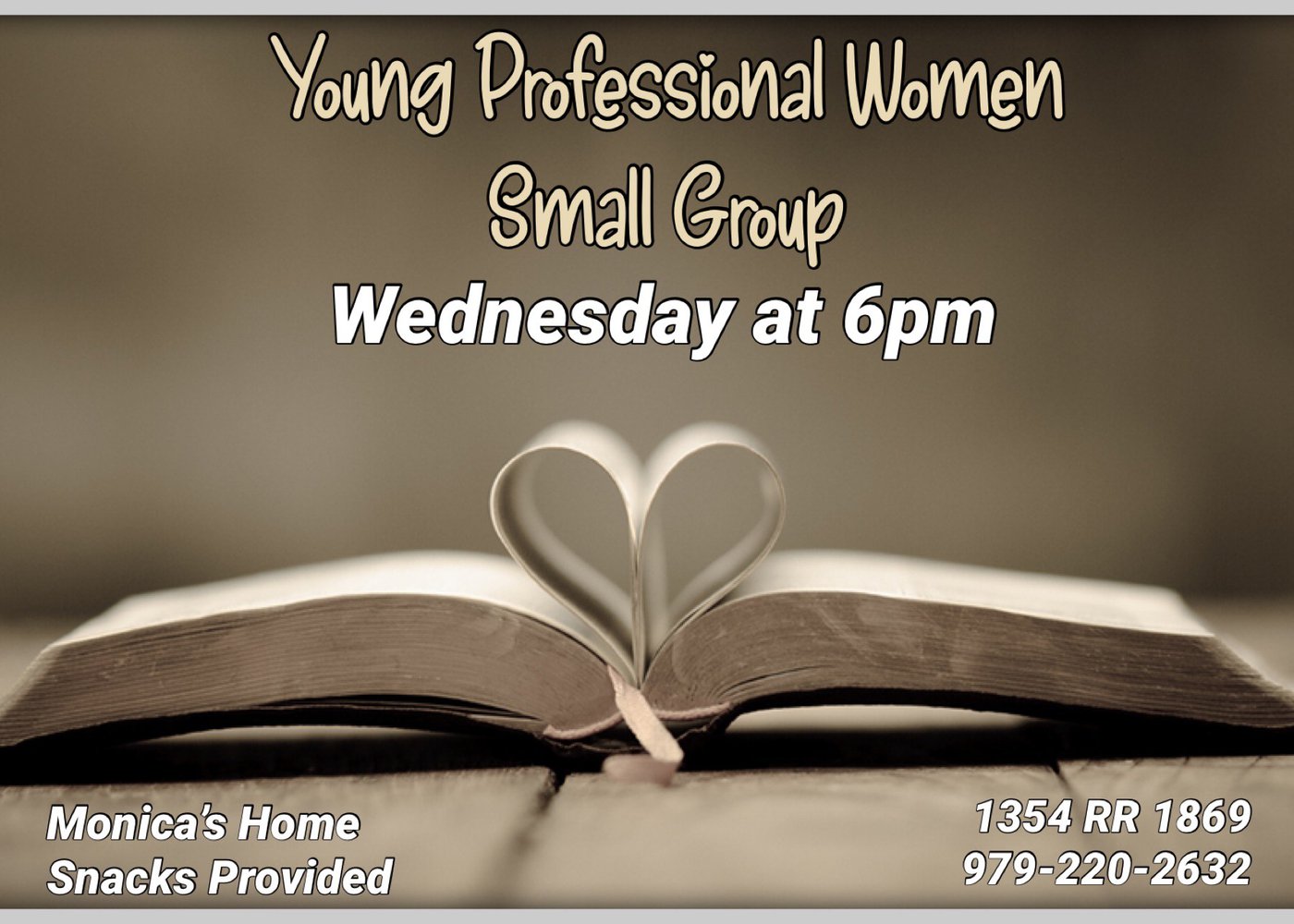 ~***~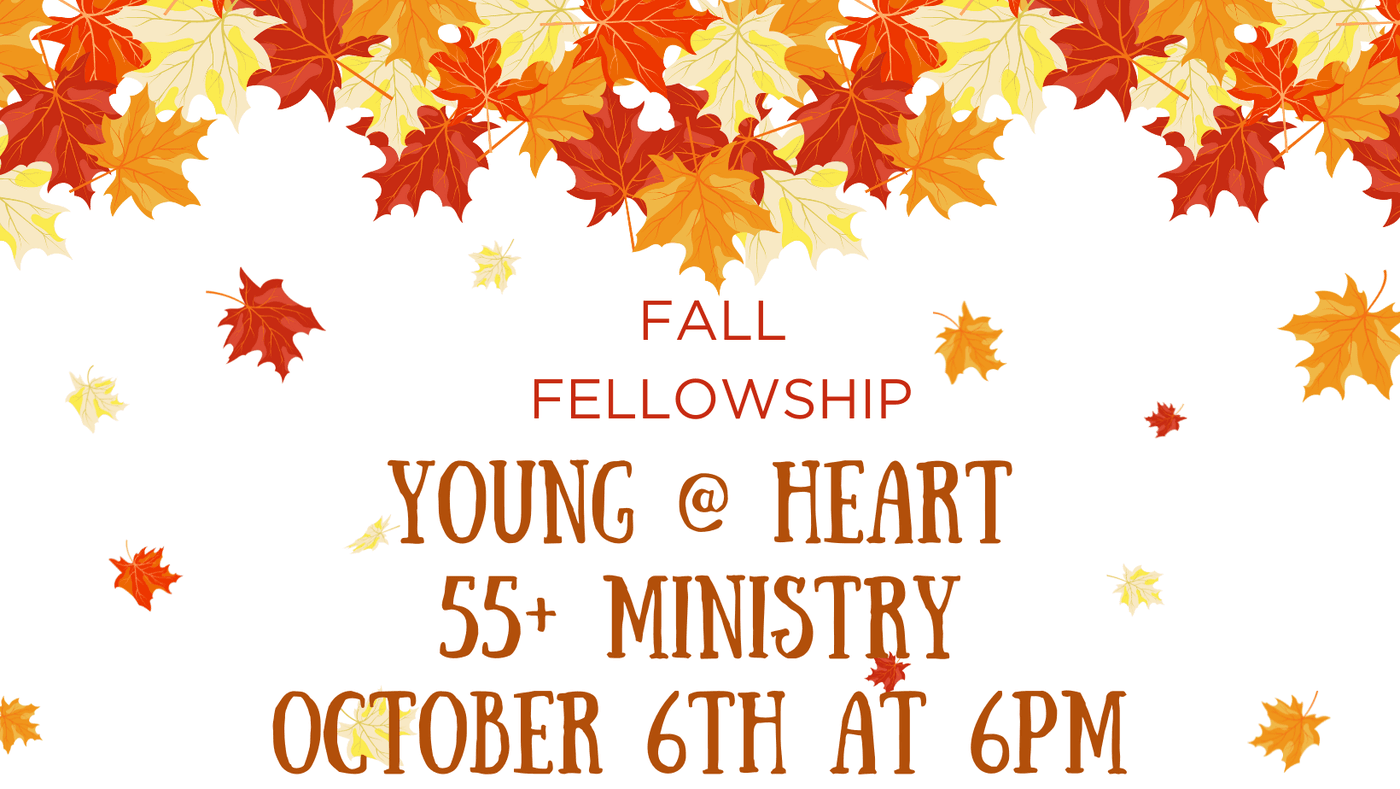 ~***~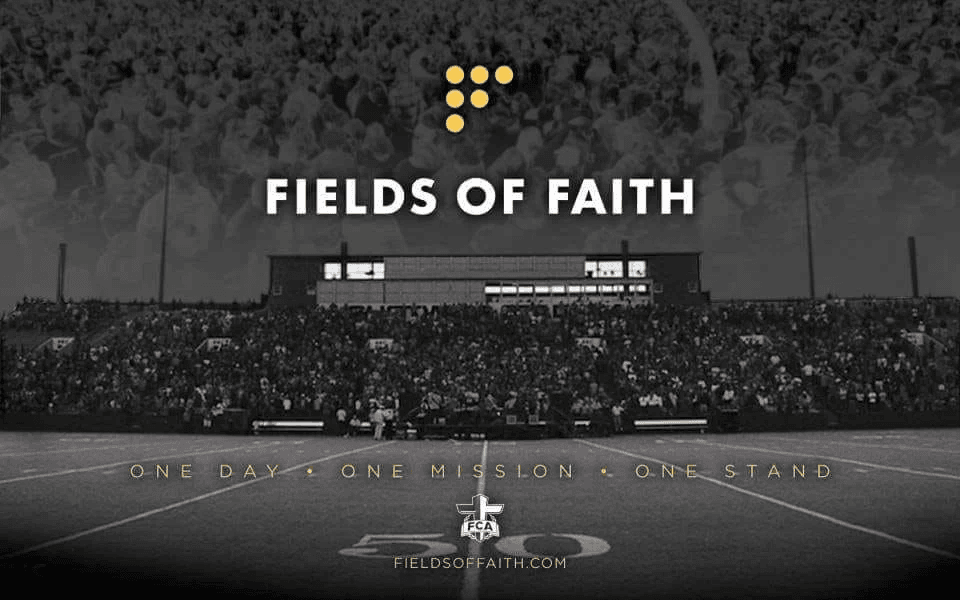 FIELDS OF FAITH
October 18th
6-8:30 pm at the LHHS Football Field
Fields of Faith is a unique opportunity for students across Liberty Hill to join together for a night of fun and spiritual connection.
Come at 6 for food, competitions, and time to hang out with other students from Liberty Hill.
There will be worship, prayer, and guest speakers sharing as well.
This is open to all High School Ministry students, you don't need to attend LHHS or be part of FCA to participate.
~***~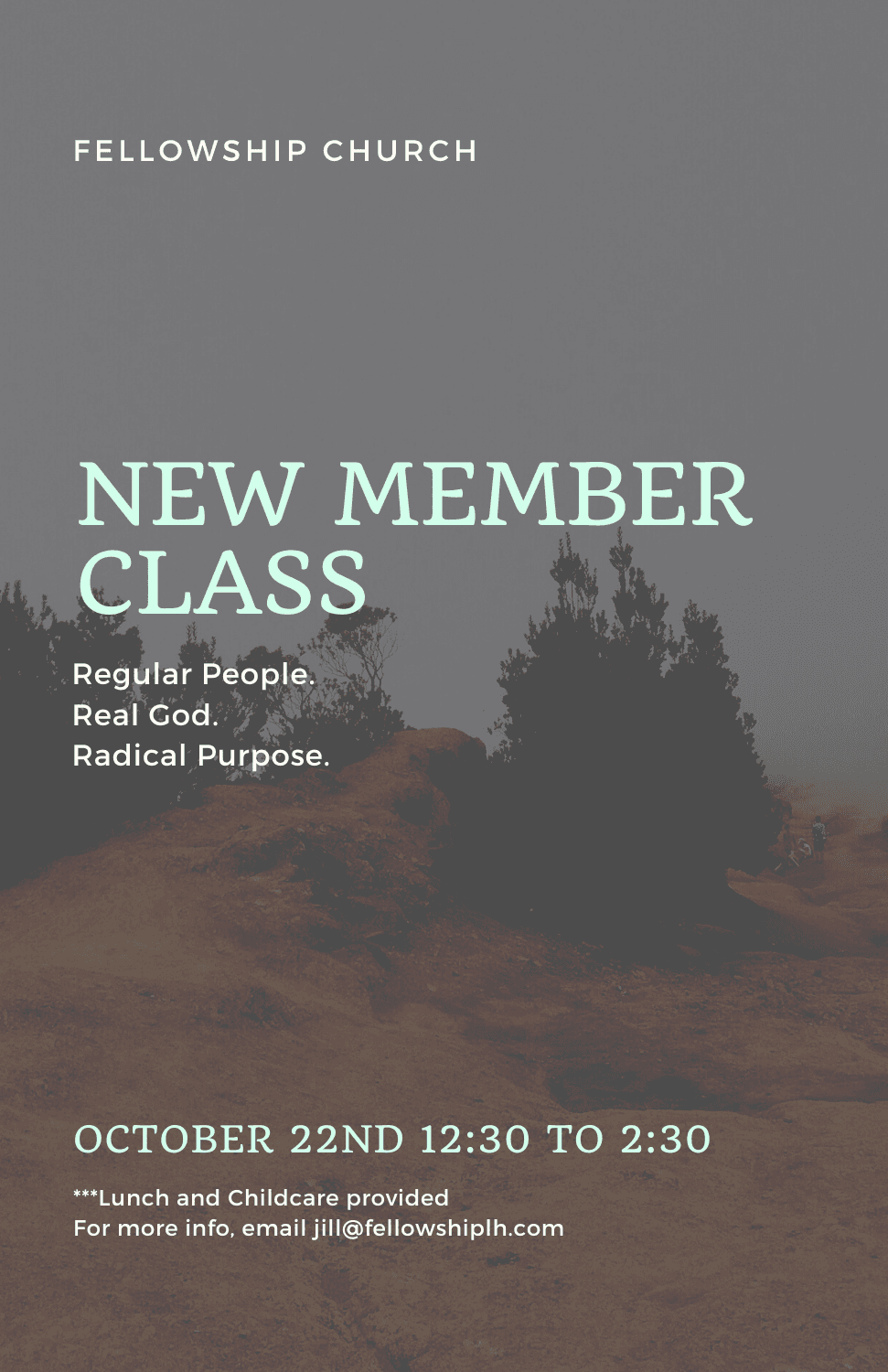 ~***~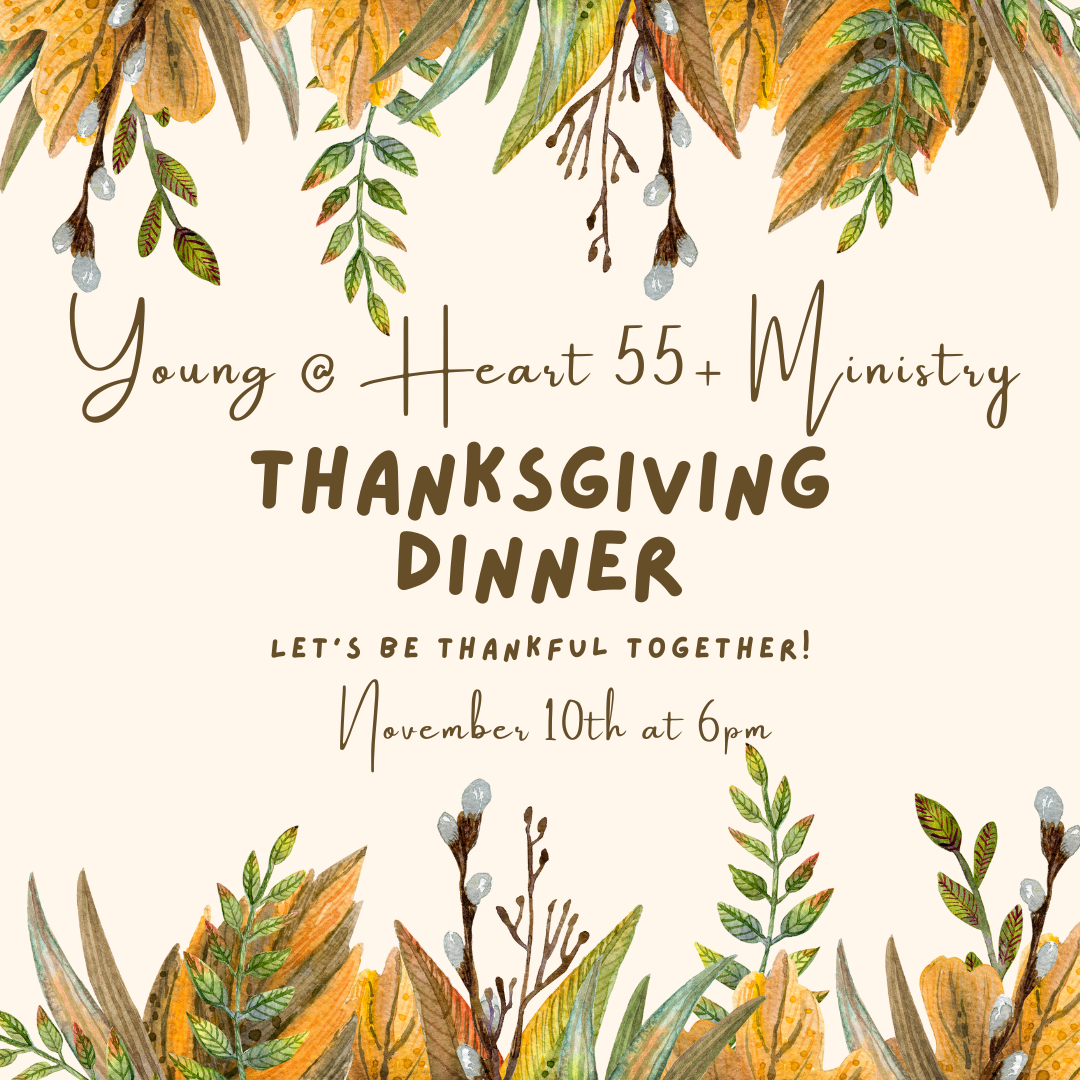 ~***~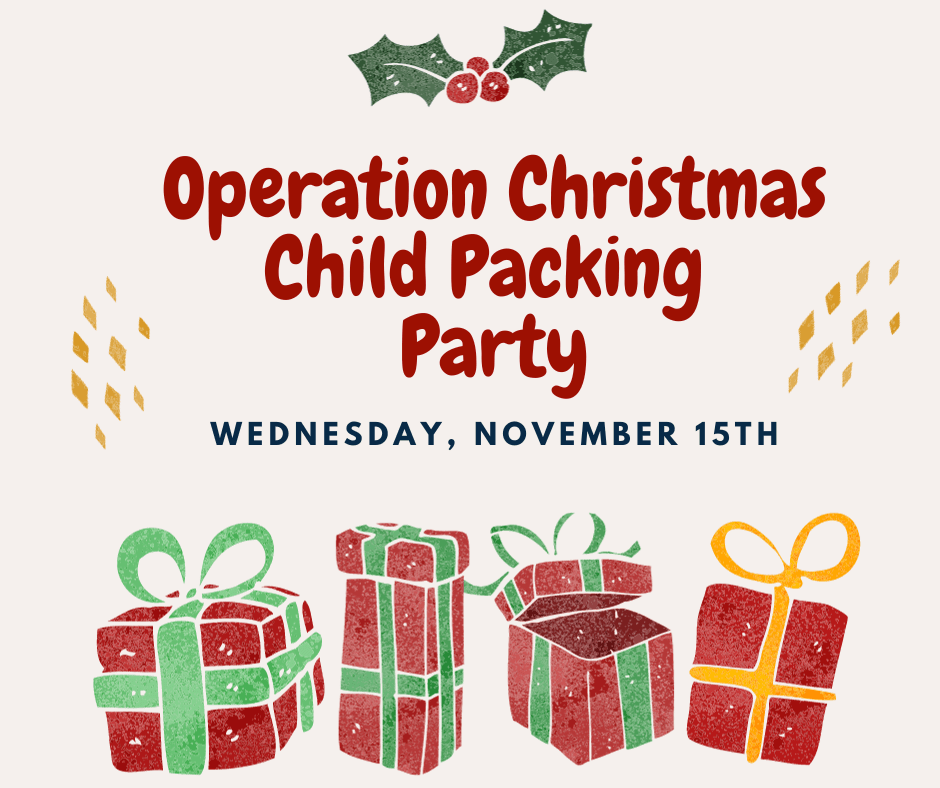 ~***~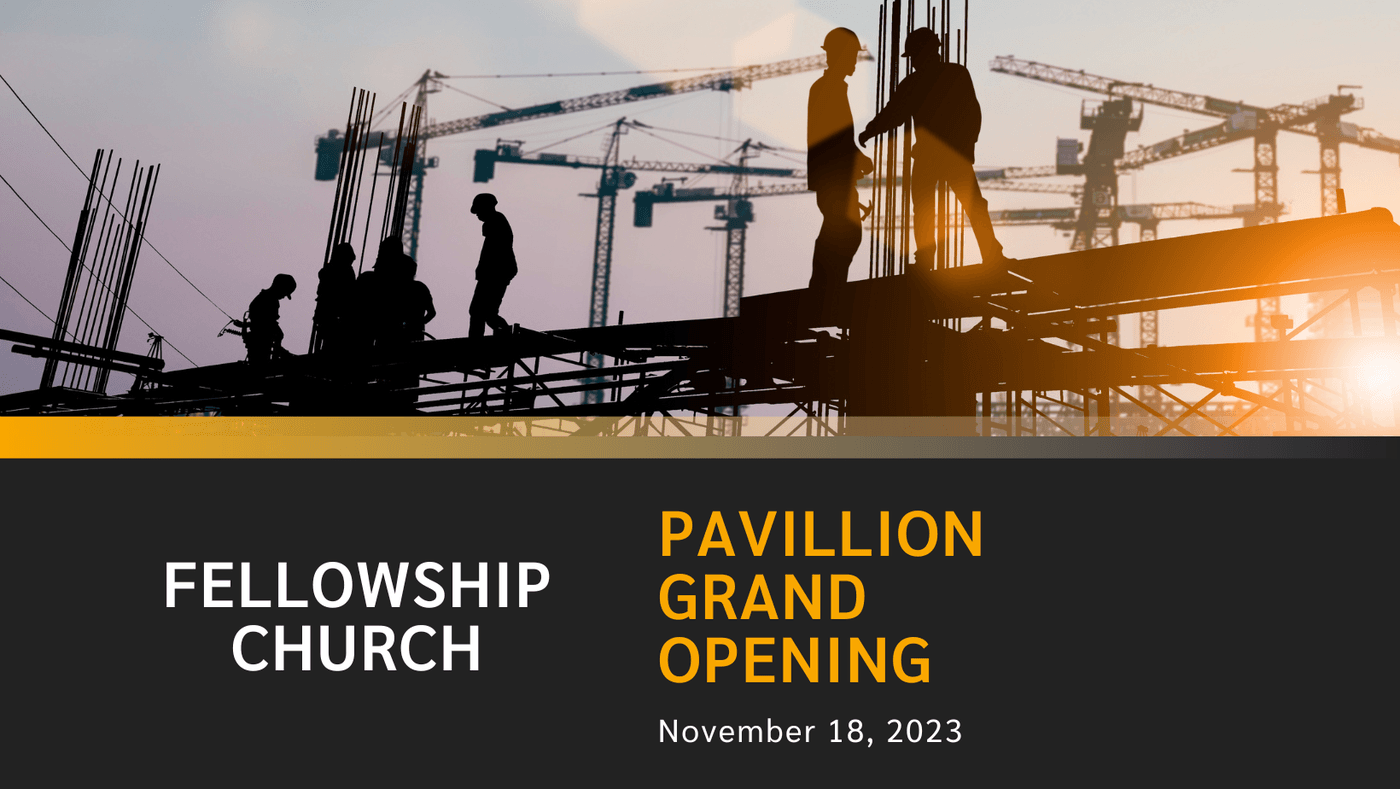 NEW PAVILION UPDATE
Work should begin the week of September 18th on the steel construction on our new pavilion!
Go ahead and mark your calendars for November 18th...we are planning on the pavilion grand opening and a concert by Justin Gambino that day! If you have any questions about the project, please email building@fellowshiplh.com